Global cloud computing firm Salesforce may be a $US10 billion tech behemoth but its head of start-up relations Ludo Ulrich says his door is always open to Australian start-ups, as the company looks to tighten its relationship with entrepreneurs Down Under.
Mr Ulrich, who previously served as chief development officer at Startup Weekend, said Australian start-ups have "no excuse" when it comes to being world leaders.
"With the culture that you have, infused with the start-up accelators and incubators, there's no reason why you can't build a leader in Australia," he said in an interview at Dreamforce, Salesforce's annual conference in San Francisco.
"Atlassian is a great example. The ingredients are all there, and at Salesforce we want to have a contribution to that, and help contribute to the ecosystem."
Mr Ulrich said when he visited Australia earlier this year to announce Salesforce's partnership with local peak body StartupAUS, he found many of the country's companies had the right level of maturity and ambition, and the "right vocabulary" to compete on the global stage.
"What they really need to do is think of the company they want to become, versus the company they are today," he said.
"Australian companies need to truly have that global vision, and an Asian ambition. It sets you up well for challenges you're going to have, and it means you choose technology and tools that can grow with you.
"You need to act like a 500 person company even if you only have five."
Salesforce's partnership with StartupAUS will see Australian start-ups gain access to Salesforce technology and local and global executives at the company's events. Salesforce also said it would help develop Australia's fledgling policy and regulatory environment for start-ups.
Mr Ulrich also said giving back was a non-negotiable for start-ups even in their extreme early stages, and that Atlassian had led the way with regards to a healthy company culture of philanthropy and corporate social responsibility.
"When I talk to founders, a lot of them say yeah I'm convinced, but I'm so busy," he said. "I know how hard it is to create a company. So we try to remove the friction as much as possible, the same way we remove the friction to adopt some of our technologies."
He said Salesforce's Pledge 1% program, in which companies donate one per cent of their time, equity and product to make an impact on the community, was a "no brainier" no matter how small a company is.
"It's not even a question," Mr Ulrich said. "Giving back is core to what I do and it should be core to the start-up ecosystem around the world."
He described Salesforce, which has run a "Startup Summit" mini-conference in conjunction with Dreamforce, as a "16 year-old start-up" largely due to its entrepreneurial spirit, innovative DNA, strong customer focus and its "extremely charismatic founder", Marc Benioff.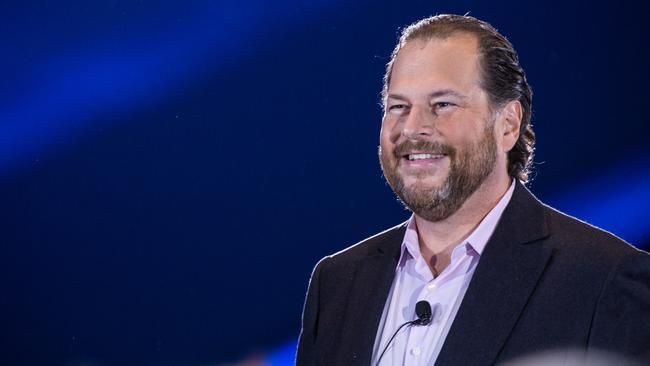 "It's good to see all this energy all around the world," Mr Ulrich said.
"You can see it and smell it here at Dreamforce.
"One thing that's been proven is that it's entrepreneurs that are fuelling most of the economy and job creation going on. And we're well positioned to be the right partner, we want to be their unfair advantage."
* David Swan travelled to San Francisco as a guest of Salesforce.